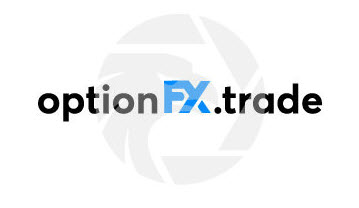 I have started to harbor a wish that instead of making so many more new brokers, the white label providers would start making a few better brokers. OptionXP is an example of what I mean. This is a TradeLogic white label headquartered in Cyprus and operated by Novox Captial LTD. The Cyprus address is an attractive feature of this broker as it implies CySEC regulation and good standing in the EU. Too bad that like other brands the actual status of regulation is in question because there is no mention of them on the CySEC website. Not only is this a Tradelogic white label, it's not even the only binary option brand run by Novox. They also operate OptionBit and I am sure there are others. Just to be clear, a white label broker is a platform that has been rebranded. What I mean is, there are lots of brokers with the exact same platform as OptionXP, they just have a different name and are operated by a different company.
The Platform
The platform is actually quite limited. For one, if you are a U.S. based trader you will not be able to trade forex or commodity binary options. That is an automatic cut for me, I like to trade currency, binary options is how I choose to do it so I need to be able to access those assets. However, this may not be a deal breaker for those living elsewhere. The platform support the usual digital (above/below), touch, range and short term options you find most place. They call the short term options "Turbo Options", just like other Tradelogic brands.
Expiry for digital options is also quite limited and not suited to trading other than the very short term. The Turbo Options have expiry of 1 minute, 2 minute and 5 minute while the rest of the options have only 2 or 3 intraday expiry and maybe an end of the week or end of the month but that is not common. Most assets merely have expiry's for that day. As far as assets go, the list is adequate but not outstanding. They do an OK job with forex, there are just over a dozen pairs. The best binary brokers have over two dozen of the worlds traded currency pairs. They also do an OK job with indices, there are about a dozen of them as well. Notably missing are the Chinese indices. The stock list is the best of all here, with about 50, not a lot and not a little. The worst though is the commodities. Commodities have become a hot trade amongst binary professionals, this broker only lists 4 while the top brokers will have up to a dozen of the worlds most commonly traded products.
The Terms of Use
The Terms of Use are a glaring example of what it means to be a white label broker. I knew it was the exact same verbage as yet another low quality Tradelogic broker, BrokerageCapital.com, without even checking. When I did I almost did not find  many changes, most of it is a word for word exact copy. The most important parts, deposits, withdrawals and bonuses. Deposits are as easy as giving your money away. Credit cards, wire transfers and a variety of online wallets are acceptable. Withdrawals will take up to 14 days and possible more, most likely more if your bank or any intermediary financial institution creates any delays. The minimum amount to be withdrawn is $30 with no maximum. Credit card withdrawals is limited to the original amount deposited. Each month the first withdrawals is free but each subsequent withdrawal will cost you $30. As for bonuses, should you choose to take one, you will be faced with at least a 15X trade minimum on the bonus amount with other stipulations such as minimum deposits, other trade volume and time limit requirements.
Singal Service Provider AlgoXP
This broker lists an SSP as a feature and bonus of the website, AlgoXP. The AlgoXP feature is a signal service feature that is almost a trading platform. It links directly to your OptionXP account and delivers signals that you can follow or allows you to manually trade. As a stand alone feature I have to ask the question, what's the point? I would never trust signals provided by my broker. It is in their interest for me to lose. They want me to stay happy but they want me to  lose so they make money, that's just the way it is. With that in mind why would they help me win? If I win they lose money right? As for the ability to use the service to manually trade the OptionXP platform I again ask, what's the point. If you don't want to use the signals, just use the OptionXP platform, it's not like AlgoXP has any kind of charts or other useful analysis, just their own algorithms.